About Course
Sulaadi shows the inner meaning of the poem and understanding the nature of Supreme Lord. The main aim of Dasaru to use Sulaadi poems is to take you to near the spiritual world by using everyday examples of life. Just like we use lens to magnify/explore the object for better viewing, Sulaadi helps us to magnify our learnings of Supreme Lord and for easy following. Many Dasaru have done this Sulaadi slokaas including the great Sri Purandara Dasaru.
The Guru main aim is to lead from Darkness to Light. In our present day, Just like we have a family doctor. The earlier folks used to have Family Guru who used to guide the confused family in the right direction and upliftment of Dharma. Family Guru protection to the family was eternal. The family used to overcome their hurdles of life with the guidance of Family Guru. With this they used to please the God..
Show More
About the instructor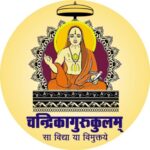 Chandrika Gurukula is an online school for philosophical studies related to Dwaitha, it's an initiative by Sri Vysaraja Matha which is well-known as Vidya Matha, by the blessings of Shri Vidyashreesha Theertha Sri Padangalavaru.
Course Curriculum
Student Ratings & Reviews
No Review Yet