About Course
The beginning of Yati Heritage is from Srimadananda Theertharu, Sri Majjaya Theertharu, Sri Vyasarajaru. These three Yativarenya Sages occupied the previously atoned the peetha graced by Sri Rajendra Theertha's Vedanta throne. This epic throne was previously occupied by many Yati Shreshtharu, which we do not know today. This throne which had eminent personalities like Sri Sheshchandrika Acharyaru, Sri Jagannatha Theertharu. Like this many holy sages who occupied this throne and wrote many epic Granthas are now part of river Cauvery, which is our misfortune. But still, many elders who have practiced, followed these Yati Shreshtharu have recorded this. Our today's journey in "Yati Paramapre", is an honest attempt by us to enlighten the Yati heritage for the benefit of common people.
Show More
About the instructor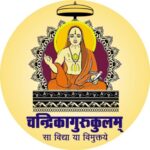 Chandrika Gurukula is an online school for philosophical studies related to Dwaitha, it's an initiative by Sri Vysaraja Matha which is well-known as Vidya Matha, by the blessings of Shri Vidyashreesha Theertha Sri Padangalavaru.
Course Curriculum
Student Ratings & Reviews
No Review Yet