About Course
Harikathaamrutasara by name itself says it's the story of Supreme Lord. Amrutha means nectar/honey. This story itself is sweet as nectar/honey. The Vyasa Sahitya and Dasa Sahitya are the two eyes of spiritual world. In Sanskrit Sri Mannyasudha is the spiritual guide epitome, Harikathaamrutasara is the Kannada spiritual guide for easy understanding. Srin Jagannatha Dasaru the disciple of Sri Vijaya Dasaru and Gopala Dasaru, has preached Nyaya Sudha to many people by translating the SriMannyasudha from Sanskrit to Sri Harikathaamrutasara in Kannada. He has recreated the image of SriMannyasudha as the kannada image in Harikathaamrutasara. Even though Harikathaamrutasara is in Kannada its foundation of words are from Sanskrit. To understand this Grantha, everybody would need the guidance and shelter of a teacher/guru. To follow the way of daily spiritual life, this Harikathaamrutasara Grantha is the ready reckoner.
Show More
About the instructor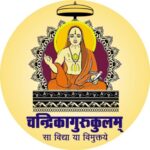 Chandrika Gurukula is an online school for philosophical studies related to Dwaitha, it's an initiative by Sri Vysaraja Matha which is well-known as Vidya Matha, by the blessings of Shri Vidyashreesha Theertha Sri Padangalavaru.
Course Curriculum
Student Ratings & Reviews
No Review Yet