About Course
After Sri Madhvacharya established Ashtha Mathas, the most divine powerful sages is Sri Vadiraja Pujyacharanaru.. Just like Guru Sri.Vysaraja the religious revolutionary, Sri Vadiraja was revolutionary in social and religious walks of life. He has made many Granthas, poems, hymns d not only in Sanskrit but also in Kannada and Tulu languages .During the process of Amruta Mathana the evolution/birth of Sri Maha Lakshmi, the Kalyana Ghatta event basis has established the hierarchy of many gods with the Supreme Lord Vishnu at the top, for better understanding of common folks like us. The Chanting of this sloka will not only bless the singer of this but also to those who listen to this also with blessing by divine lord. Many mothers of the household do chant, follow this as part of their daily chanting.
Show More
About the instructor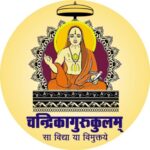 Chandrika Gurukula is an online school for philosophical studies related to Dwaitha, it's an initiative by Sri Vysaraja Matha which is well-known as Vidya Matha, by the blessings of Shri Vidyashreesha Theertha Sri Padangalavaru.
Course Curriculum
Student Ratings & Reviews
No Review Yet