About Course
Sri Madhwa Vijaya is one of the mahakavya of the many of Sri Madhwacharya.The great  Madhwacharya born in Karnataka, who travelled all over India and established, spread the enlightenment of Sriman Narayan as the supreme Lord is one of the supreme Acharya's. He is the avatara of Sri Vayudevaru and descended on our earth with the Supreme Lord direction made the Sutras written by Sage Vedavyasa to be meaningful and understood  by a common man. The Madhwa Vijaya was written by  Sri Narayana Panditacharya during the same era who was one of the  sons of Sri Trivikrama Panditacharya  The following of the principles written in Madhwa Vijaya is the path of life of Sri Madhwa Acharya. Many scholars and eminent personalities have said if The Madhwa Vijaya is the body of Madhwa, the gist and understanding's is the essence of Sri Madhwa Acharya's heart.
Show More
About the instructor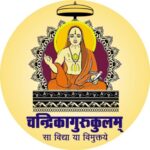 Chandrika Gurukula is an online school for philosophical studies related to Dwaitha, it's an initiative by Sri Vysaraja Matha which is well-known as Vidya Matha, by the blessings of Shri Vidyashreesha Theertha Sri Padangalavaru.
Course Curriculum
Student Ratings & Reviews
No Review Yet