About Course
To attain the path of path of Moksha, the chanting of daily Stotras, Vedas, Upanishads which are part of Vaidika Principles are to be followed. But how to concentrate on the Supreme Lord and remember him as he is everywhere but cannot be put into one form or shape, a difficult task. The people/sages who have seen the Supreme Lord are not with us and hence cannot seek their guidance. The very same sages/people who have seen the supreme Lord have  composed many intense meditating  hymns/lyrics which are with us to follow. If we follow and adapt this in our daily life, let there not be any doubt of our life fulfilment.
Show More
About the instructor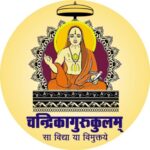 Chandrika Gurukula is an online school for philosophical studies related to Dwaitha, it's an initiative by Sri Vysaraja Matha which is well-known as Vidya Matha, by the blessings of Shri Vidyashreesha Theertha Sri Padangalavaru.
Course Curriculum
Student Ratings & Reviews
No Review Yet